Our Team
Meet the team
Our tax team come from diverse backgrounds – from a former Deputy Commissioner of Taxation, to a former Mallesons solicitor. This enables us to provide comprehensive tax advice that considers tax issues from every angle and ensures that we achieve the best possible outcomes for you.
Tania Waterhouse LLB (Hons) LLM (Tax)
Partner - Former ATO Director
Tania began her legal career with Mallesons Stephen Jacques where she specialised in tax and superannuation.
She then joined AusIndustry as a litigator in the old R&D scheme.
She was then engaged as a Director at the ATO where she worked for almost a decade as a Director. During this time she acquired in-depth knowledge of international taxation, superannuation and tax litigation. Tania also developed close professional relationships with numerous senior staff and has maintained these relationships since leaving the ATO.
Tania used all of private and public sector legal experience to establish her own law firm. She now uses her specialist knowledge of taxation law to gain great results for most of her clients.
Clients are always impressed by Tania's warm, open approach to their tax problems. After talking through their issues with her they always depart feeling greatly relieved to have Tania on their side.
Tania is also a professional florist. She owned her own florist for several years so she knows from personal experience the difficulties small business owners face trying to keep up with their tax obligations while trying to run a successful business. These days she only does arrangements for friends' weddings.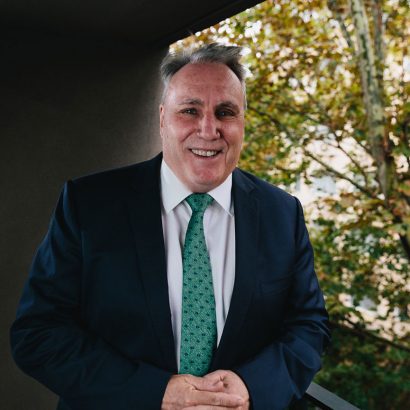 Michael Cranston BCom (Accounting), MTax
Partner - Former ATO Deputy Commissioner
Michael has a Masters of Taxation from University of Sydney. In addition, he completed a Bachelor of Commerce majoring in Accounting. He is also a Fellow of the Tax Institute of Australia.
With over 40 years experience with the ATO, the last ten as Deputy Commissioner for Private Groups and Individuals, Michael understands the difficulties facing taxpayers with complex structures.
Michael's strong mediation skills allow him to negotiate and achieve the best result possible for taxpayers.
In addition, Michael's forensic accounting skills enable him to analyse complex accounting records in order to determine whether the ATO has made an error in their analysis of a taxpayer's assessable income.
Waterhouse Lawyers has engaged Michael to provide accounting assistance and to assist in negotiations with the ATO. He is not a lawyer and does not provide legal advice which is provided by Tania Waterhouse.
Michael loves fishing, golf and a beer with mates.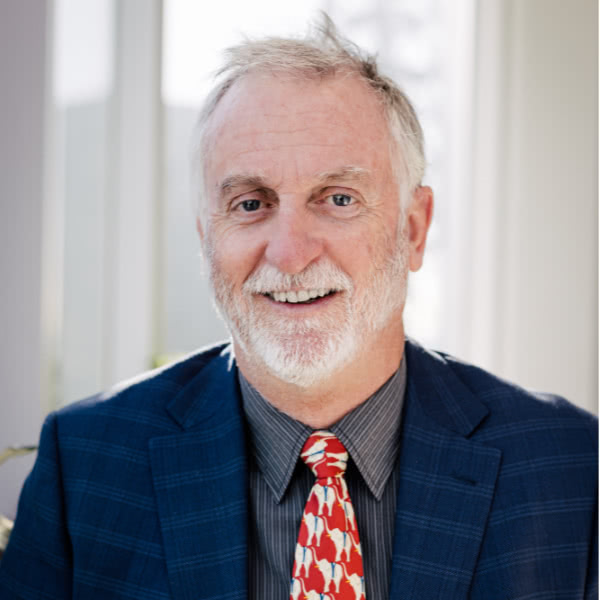 Bernie Kerr
Senior Counsel
Bernie has been practising law for over 30 years.
He commenced his legal career as a NSW police prosecutor. This was followed by working as a criminal barrister at the NSW Bar.
He then started practising as a lawyer specialising in criminal (including tax prosecutions) and family law.
Bernie is a keen sailor. He can occasionally be spotted foiling on Sydney Harbour.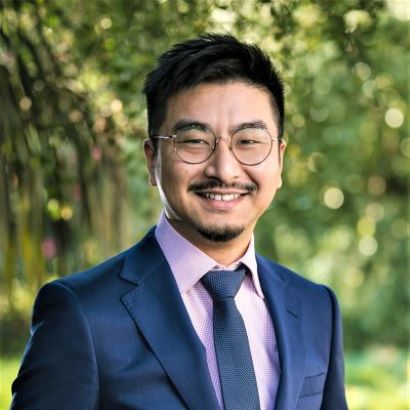 Jamie Gu (CPA) JD, MCom, MPAcc, PGDipBA, BEngSc
Senior Associate
Jamie holds a Juris Doctor from the University of New South Wales. He is also a certified practising accountant.
Jamie has an undergraduate degree in Computer Engineering, a graduate diploma in business administration, a Master of Commerce, and a Master of Professional Accounting. He is also a member of CPA Australia.
Prior to joining Waterhouse Lawyers, Jamie worked for a corporate and criminal al law firm as a legal adviser.
Before pursuing his career in law, he worked as finance director for an international logistics company. He has also held senior finance positions in public listed and private FMCG firms.
In his current role, Jamie provides tax advice and specializes in residency.
Jamie can speak, read, and write in Mandarin Chinese.
Jamie is a devoted family man.  His young kids think he tells awesome bedtime stories.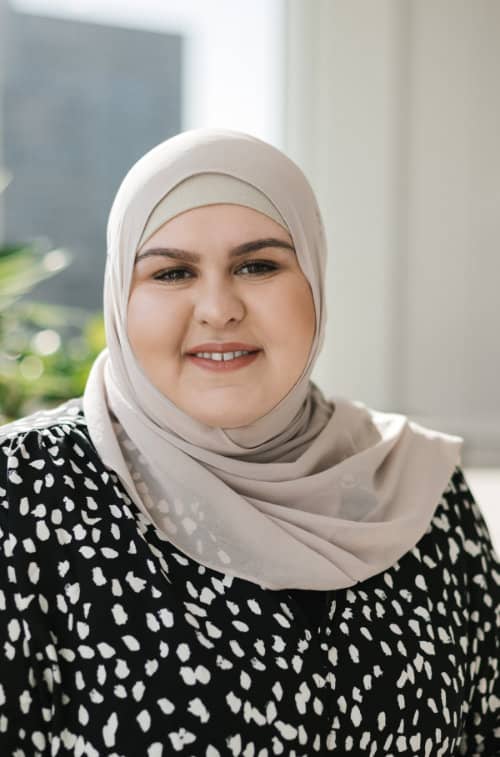 Lamees Mchawrab LLB, BSSc
Associate
Lamees is an integral part of our team.  We love her passion for tax – demonstrated by Lamees receiving the Dean's Award in Tax Law at university.
Prior to joining Waterhouse Lawyers, Lamees was a volunteer paralegal in a community legal centre.
Lamees can speak, read, and write in Arabic.
Outside of work Lamees enjoys playing with her nieces and nephew. Like most of us Lamees loves international travel.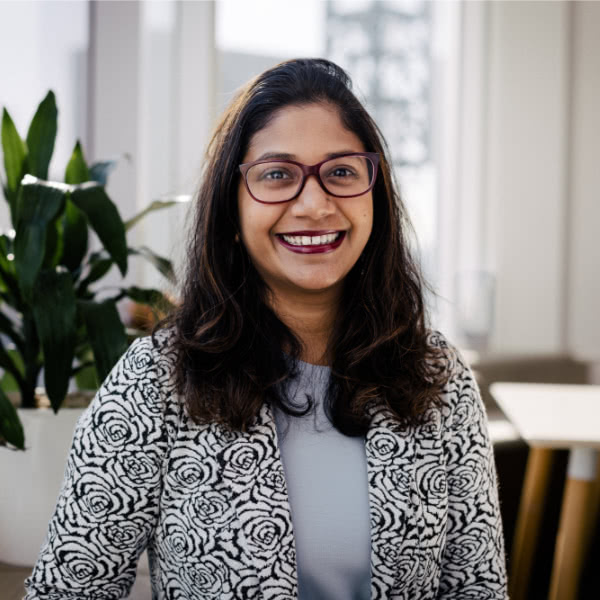 Charm Jayatileka LLB (Hons), LPC, MBA (Finance)
Associate
Charm specializes in tax advice in a variety of areas including business income CGT, residency, employee/contractor and tax disputes.
Prior to joining Waterhouse Lawyers, Charm worked overseas for two top tier law firms as an Associate and Senior Associate and in-house at a securities exchange and a global apparel-tech conglomerate. She specialized in corporate law, commercial law, and mergers and acquisitions.
Charm completed her LLB (Hons) at the University of Warwick, UK and LPC from the University of Law, UK. She has also completed an MBA in Finance and is currently pursuing her LLM.
Charm is conscientious, approachable and has a sharp sense of business acumen.
Charm enjoys travelling, checking out restaurants and trying out new recipes. She has also started yoga recently.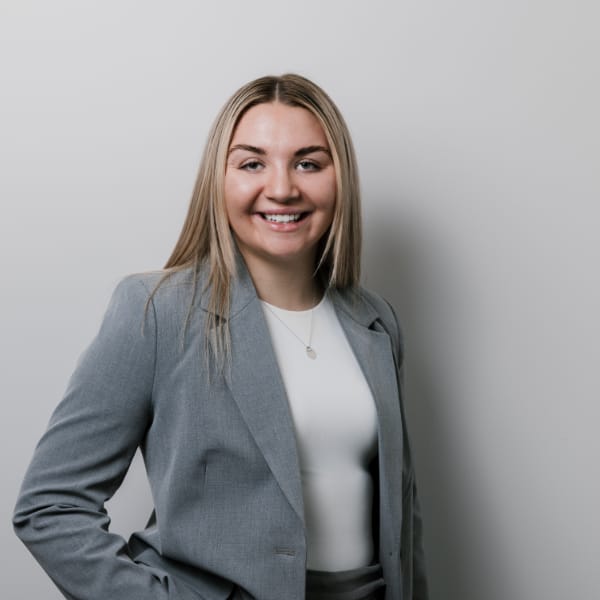 Olivia Locke LLB, BCom(Acc)
Lawyer
Olivia holds a Bachelor of Laws and a Bachelor of Commerce with a major in Accountancy. In addition, Olivia is currently pursuing a Masters of Taxation at the University of New South Wales.
Olivia specialises in tax debt resolution and also has a keen interest in tax residency matters. In her current role as a lawyer, Olivia is dedicated to helping clients navigate the complexities of tax law and find effective solutions to their legal challenges.
Outside of her professional life, Olivia enjoys spending time near the beach. She enjoys beach walks, swimming and trying out new recipes in the kitchen.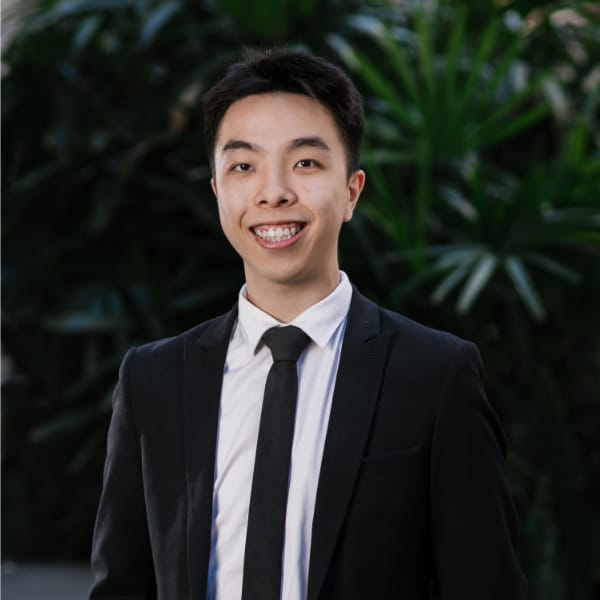 Abraham Chan LLB(Hons). BActuSt
Paralegal
Abraham graduated from the Australian National University with a Bachelor of Laws with Honours and a Bachelor of Actuarial Studies.
Abraham enjoys working on objections, audits and matters involving litigation. In his current role as a paralegal, he is dedicated to supporting the lawyers at our firm in a wide variety of matters and tasks.
Abraham can speak Cantonese, Mandarin and Japanese.
Outside of work, Abraham enjoys archery, bouldering and hiking. He also enjoys going on food adventures with his sister.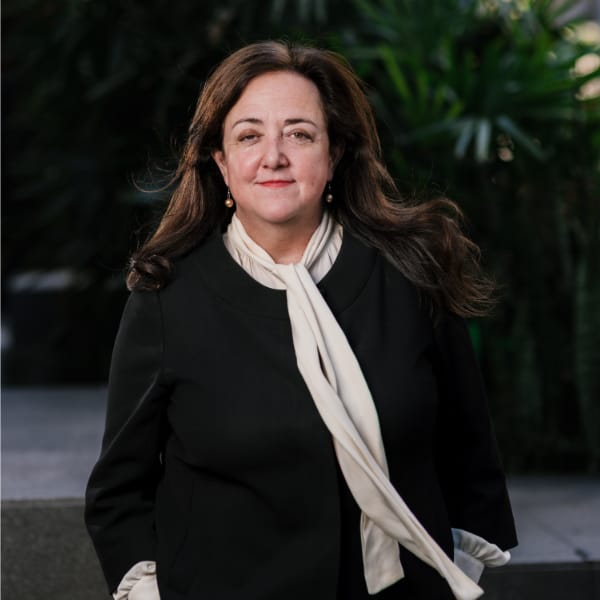 Caroline Clarke BA(Hons) LLB MCom(Tax) LLM CTA
Senior Associate
Caroline holds a Bachelor of Arts (Honours), Bachelor of Laws, Master of Commerce (Taxation) and a Master of Laws. She is also a Chartered Tax Adviser of the Tax Institute and a member of the Australian branch of the International Fiscal Association.
She is a former Member of the Tax Practitioners Board and possesses a deep knowledge of the regulatory regime (particularly the Code of Conduct and investigations process) governing tax practitioners. Caroline practised, primarily in international tax, at Deloitte, PricewaterhouseCoopers and in the International Centre of Expertise at the ATO. She later joined the Institute of Chartered Accountants as a senior consultant in tax, superannuation and financial services.
Caroline also has many years' experience in legal publishing and has authored two books on tax. She later became senior tutor in tax at the University of Sydney and lectured in tax and revenue law at Macquarie University.
Caroline's first love, however, is history. She loves nothing more than combining her passions for history, food and literature by travelling. To this end, she speaks French (poorly).
Need tax advice?
How we can help
We can liaise with the ATO if you are being audited; obtain a payment plan for a tax debt; and represent you in a tax court case.