SATISFIED CLIENTS
We care about our clients and only accept work if we genuinely believe we can help.
As shown by our testimonials, our clients are always grateful that they have engaged us.
Need tax advice?
We are here to help when your tax or superannuation affairs become overwhelming.
We can liaise with the ATO if you are being audited; obtain a payment plan for a tax debt; and represent you in a tax court case.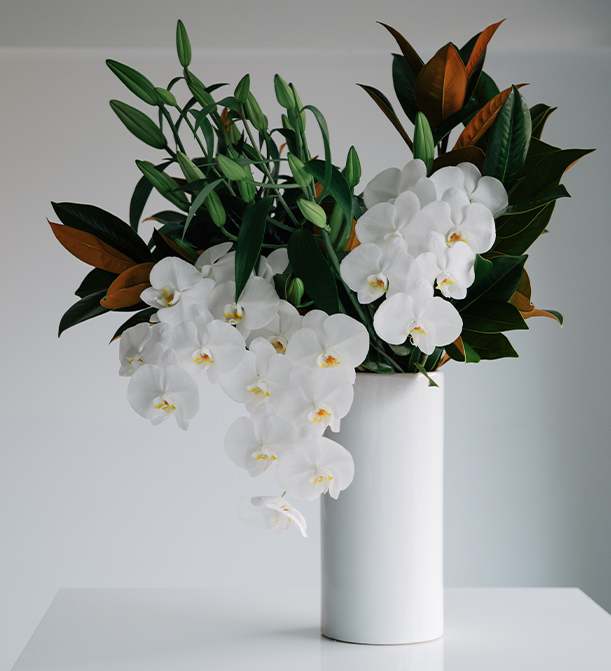 I highly recommend Waterhouse Tax Lawyers to anyone who has an issue with the ATO. The team were all fantastic and particularly Tania Waterhouse – she is a life saver! My wife and I had what we perceived to be a huge problem with our SMSF – after speaking to Tania we engaged her to take over and communicate with the ATO on our behalf and the end result was way beyond our hopes. We can't thank you enough Tania – you have made our year! Best wishes and eternal thanks from Tony and Alison.
Lamees, You honestly have no idea what this has done for us today, I have been off unwell today but I have just seen this and it has made my entire YEAR…….this WILL get us through and we ARE now going to be able to well and truly do this……I can NOT thank you enough Lamees.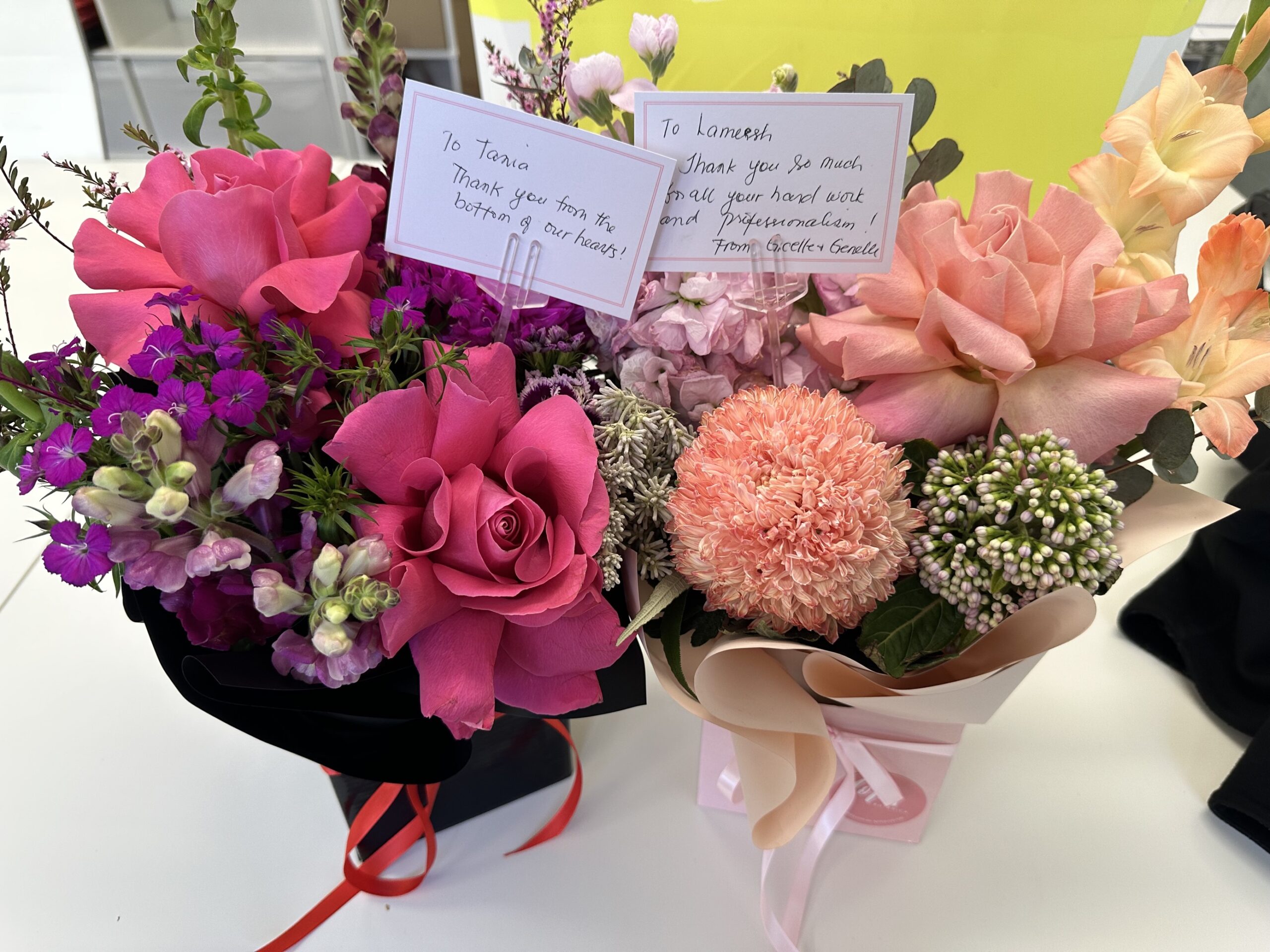 Hi Lamees,
I cannot thank you enough. This is the best outcome for my son.  It will will give him the opportunity to start over.
Thank you for your professional service and utmost attention to his case. You have been great and your assistance was appreciated.
We will drop by at your office sometime soon to say thank your personally.
Thank you again Lamees
Dear Tania
I want to thank you for responding so promptly to my request for assistance and thank you so much for assigning Lamees to look after our case.
She has been so very good to work with, I appreciate her skill at listening closely and understanding the specific details very quickly. She has assisted me personally by very gently managing my anxiety over this problem – by staying in touch and updating whenever possible.
We are of course hoping for a good outcome, but regardless of this it is comforting to know that she has a firm grasp of the issue and is dealing with it professionally and with sensitivity.
Kindest Regards
Thank you Pious for today. Both you and Michael were excellent in the meeting with ATO. As a matter of fact everyone at Waterhouse Tax Lawyers I have dealt with has been outstanding in making sense of all this.
When I was audited by the ATOI was given the wrong advice by my legal and accounting advisers.  I was therefore left with a very unfavourable outcome and I had to object
I engaged the team at Waterhouse Lawyers for my audit objection and they were able to successfully reverse some very poor ATO decisions. I wish I had contacted Tania and team as soon as I received the original audit notice rather than trying to deal with the matter myself.
Unfortunately due to the original advice I had, the matter then progressed to something of a very serious nature. I contacted Tania and she very quickly returned my call and was able to give me advice at a time that was terrifying for me personally.
Saving my life and company
Hello Tania,
I hope this note finds you well.
You may or may not recall our case.
I will keep this short, as I can imagine you are very busy, but wanted to update you of the outcome. After you went into bat for me against the ATO in 2018, due to them issuing a garnishee over the company leaving me nowhere to go.
With your persistence we reached an agreement…saving my life and my company!
In our last conversation you asked me to let you know how we ended up and told me "show them that we would make it"!
Today I am emailing you with an enormous smile on my face…our ATO Super Guarantee Account debt was finalised in August, 2020 and today we received the attached statement from the ATO…as of 8th December, 2020 this is also finalised.
It has not been an easy journey, especially with the additional challenges of COVID…but we survived!
Thankyou Tania from the bottom of my heart, as without you I would not be sitting here typing this email.
May I wish you, your family and colleagues a very Merry Christmas and a safe New Year.
Warm Regards,
Trisha F
Absolutely fate
Dear Tania
I cannot thank you and your team enough for the work undertaken to have my charges completely withdrawn during recent matters I was facing with the ATO. It was absolute fate that I contacted your office, but it was the best decision I could have made. From the very first phone call, you treated me with kindness and respect, despite the situation I had found myself in.
When one thinks of a Solicitor, it is easy to go straight to the stereotypical movie character with images of someone who is selfish, greedy and rude. But you, Tania, are the epitome of thoughtful, generous and compassionate and I will forever be in your debt for the kind and considered way you supported me from afar.
I highly recommend Waterhouse Lawyers to others who may be facing overwhelming situations regarding tax litigation, although, I hope to never require your services again!
Kindest Regards Tania,
Leisa F.
Can't express how grateful I am
Thank you again so much Tania.
I can't express how grateful I am.
You've turned everything around for my daughters and I, after a very difficult couple of years
Speedy, Efficient, Friendly
My experience with Tania has been nothing short of awesome. Her expertise, her experience, her speedy work, and her cheery and pragmatic approach has been instrumental in giving us the direction we needed with our case. Tania is a superstar and we love working with her.
Tax residency thank you
Dear Tania and team
I came to learn of my tax issues when I returned to Australia after having been working and living overseas. I had no prior communication with ATO so this matter took me by complete surprise. The internet was my first call and when I saw Waterhouse Lawyers I was immediately struck by their credibility that told me I had come to the right place.
From the very first enquiry Waterhouse Lawyer's expertise on tax residence, experience and professionalism were simply impressive. Communication with Tania, Keerti and Amanda were focused and kind. With the ATO's final positive decision all the charges and interests amounting to $107,000 were completely cleared. I am exceedingly grateful to Tania and her team and will gladly recommend Waterhouse Lawyers to anyone with tax issues.
Thank you so very much
Chapeau! as they say in French thank you

Dear Tania,
From my first contact with yourself and your firm, I knew I had contacted the right people to assist me in reviewing an ATO audit decision. How did I know that? I strongly felt that I would comfortably accept whatever outcome it may be, even if it was not the best, feeling confident that you and your team of experts would provide the best possible advice and chance to resolve the matter. Furthermore I also felt that you and your team do care about their clients and was impressed by your commitment. Was I right? Yes I was, your team achieved the best outcome that could have been expected: a win!
Dear Keerti,
Your dedication to resolving my taxation matter in the best possible way ("fighting tooth and nail" as you said) was remarkable and to say the least very much appreciated. You were approachable and always available for comments or explanations. Although it can be challenging, you were soon familiar with all the details of the evidence. Above all you were able to secure a win. I would have no hesitation whatsoever to recommend you.
Chapeau! as we say in my native French as a mark of gratitude and respect.
Best regards,
Didier
Successful residency objection – grateful to Waterhouse Lawyers
What a relief! I am thrilled with the ATO residency decision that I was a non-resident when I was working overseas.
And have you to thank for the amazing support, care and professionalism in every aspect of my case.
I have no doubt I have chosen the right lawyer for my needs and am very grateful for your expertise and diligence.
ATO Tax Debt
Just when I thought there was no way to clear my ATO debt, Tania was there to negotiate on my behalf in a professional upfront honest caring manner. You are an Angel. Because of Tania, we are able to keep our family home, and have a life again free of the stress we had been suffering trying to clear a large debt.
Thank you sincerely Tania!
I would highly recommend Tania Waterhouse to anyone that has any form of debt to the ATO. Tania knows how to address an issue, and keeps you informed along the way. We can't thank you enough on the professional guidance you provided based on your knowledge on taxation law, and what we can and can't do. Once again, thank you!
Court hearing for failure to lodge tax returns less daunting
HI Tania,
Whilst daunting, your assistance and representation at the hearing for my failure to lodge tax returns made it possible, and easier than anticipated.
I didn't realize how much it was weighing on me until I decided to take my first afternoon off in over 20 years (apart from illness) and have just woken up…
Looking around the courtroom I feel for some of those people in a similar position who had no representation
Thanks for ATO tax advice
Dear Tania, thanks for your help. You have been instrumental in keeping my spirits high these past few weeks as the ATO enquiry was one of many issues I had to deal with at present.
When it comes to tax correspondence and official dealings with the ATO the usual anecdote is always to seek expert advice, but advice given is only one part of the story. The personable approach, understanding of your clients' pain points and delivering on that developed empathy is many times more valuable in effect than perhaps the advice itself.
You aced that approach when dealing with my situation, understood my story and went far beyond the mile or service benchmark that I would normally expect any professional consultant would go to.
So, in that regards, I unreservedly am happy to recommend you to any contact I know who wants to get the right advice and in a way that he or she are also satisfied with the interaction.
Thank you Waterhouse Tax Lawyers
I cannot recommend Waterhouse Lawyers highly enough. I am a tax agent and referred a client to the team at Waterhouse Lawyers who was in quite a bit of trouble after lodging numerous years of Income Tax returns very late but for good reason.
It was beyond me to try to tackle the issues we had with the ATO on our own. I was so relieved the first time I spoke with Tania, I just knew I could leave it in safe, capable hands. I was so confident after talking with her.
The staff handling everything communicated and updated us on the way and were a great support. We had an amazing outcome, but I knew they would achieve the result in the end, I just knew from the beginning.
You are all amazing there.
I hope not to use your services in future! But I am relaxed knowing there is a team out there that I can call on to assist any of my clients with the really big legal issues they have with the ATO.
Thank you all again. Thank you Tania. I hope we can keep in contact into the future.
GIC remission relief
That is such wonderful news about the remission of my GIC.
My tax predicament and trying to sort it all out has been rather worrying. I had managed to get myself in quite a state over it all.
But now light at the end of the tunnel.
I can't thank you, Tania and your office enough for calmly and reassuringly guiding me through the process.
Thank you for taking on my case and thank you for the result – the sun is shining again.
Superannuation Guarantee – thank you
Good morning Tania,
Thank you again for all your help with the AustralianTaxation Office (ATO) Super Guarantee negotations.
I would like to thank you and your associates from the bottom of my heart, for your tireless work and efforts without I have no doubt I would not be sitting here today.
Glad I found you – undisclosed foreign income
Thanks Tania.  Really appreciate how you have listed out the issues and what we need to do as next steps.  Glad I found you.
In-depth knowledge of tax residency and other tax issues
Dear Tania,
Just want to say a big thank you, coming from a financial background myself, I was so impressed by your in-depth knowledge on tax residency and other tax issues, these are areas I often find that lots of accountants don't even have an answer for, you are so knowledgeable, helpful, and really put my mind at ease.
Big thank you from a happy yachtie
Dear Tania,
Well I would just like to thank you the hard work you applied in my case of non residency for tax purposes. Your background knowledge and experience in previous cases with yacht crew is clearly evident when dealing with Waterhouse.
The kind assistance throughout the ordeal was professional and courteous and was consistently kept up to date from start to finish, I will definitely recommend your firm to my fellow colleagues in the yachting industry!!!
Grateful for tax advice
I am grateful to Tania who has offered her assistance.
Tanis's free of cost consultation has proved that 'yes 'there are human beings who helped others in this materialistic world.
No wonder Tania you are highly professional and very kind hearted individual. My entire family is grateful to you. My words are not scripted it's a real time experience of ordinary individual who is not representing any corporation or business enterprise.
Gobsmacked – unbelievable client service from tax lawyer
Can I please just say how gobsmacked I was that you would make yourself available for a  client, let alone a new client on a Sunday. Unbelievable client service.!!!! .That is above and beyond service. You certainly are what your website promotes. Thank you.
Never thought I could find help like that
Hi Tania,
I appreciate tremendously the advice and reassurance you gave me when I saw you . I never thought I could find help like that from anyone.
It was a pleasure meeting you and your staff.
Thank you for ATO tax help
We would like to thank Tania and her team for helping us through a very difficult challenge that we had with the ATO.   Through her knowledge and patience we had a successful outcome and are able to continue with our business.
We have learnt a very valuable lesson: don't mess with the ATO and if you need help don't put it off ,get in touch with Tania and she will do her utmost to help sort it out
Very kind regards
D&M
Fantastic knowledge and professionalism
Good Morning Paul,
Just wanted to pass on our appreciation for assisting us today and supporting our company with the ATO interview, your professionalism and knowledge was fantastic, thank you.
We understand it's still along way away but we feel comfortable that we have selected the right professionals for the long task ahead.
Professional team with solid tax law experience
Hi Tania
Many thanks to you and your team for resolving the issue we had with the tax office. It was a long standing issue that had escalated. The matter was resolved quickly and efficiently by Waterhouse Lawyers.
We can't recommend Waterhouse Tax Lawyers highly enough. They are a professional team with solid experience in tax law. We were in constant communication and supported through the whole process. What was a stressful situation was calmed by good communication with all parties and clear actions.
Thank you again,
Andrew
Thank you
Thank you so very much Tania.
Words cannot adequately express how grateful I am to you for your assistance with my complicated foreign matter.
You are approachable, understanding and patient and worked tirelessly, even over weekends, to attain an outcome beyond my expectations.
I'm finally able to sleep at night, thank you.
Professional and honest support in stressful time
Hi Tania,
You and your team worked tirelessly and we couldn't have been more impressed or supported by you.  Your team's professionalism, communication and honest support gave us reassurance during a very stressful time.
We received the best result which was only achieved by their you and your team's commitment and hard work.
Tax Debt Relief
Dear Tania
I would like to take this opportunity to thank Waterhouse Lawyers for the help you provided me to settle a tax debt this year.
You were able to relieve me of a substantial tax debt that had been incorrectly calculated on a property I previously owned.
I would also like to make special mention of Stefan Stojkovic, who dealt with the majority of my matter. He was diligent, quick and extremely helpful throughout a very stressful time in my life. Stefan was also very persistent and ensured he gathered all of the information that was needed to settle the matter as quickly and as seamlessly as possible. I truly appreciate the wonderful job he did!
Because of the efforts of Stefan and the team at Waterhouse Lawyers, I have since been able to move forward with my life.
I would happily recommend Tania and her team to anyone that is facing a tax debt.
Thank you
My kids, my wife and I, cannot thank you enough.
When we thought we had lost everything you gave us hope.
You are a kind, humble and competent lawyer.
You have such amazing caring quality, so honest and such a fighter.
We will never be able to repay you.
Responsive, knowledgeable tax advice
I searched for a long time for responsive, knowledgeable tax advice.  I finally found it with Waterhouse Lawyers.
I had very technical matters to address, and Tania Waterhouse invested many more hours than I paid for, and successfully resolved the issues.  I am very happy with the outcome.
Equally valuable was the personal touch Tania brought to our interactions.  I will use Waterhouse Lawyers' services for all my future needs.
I unreservedly recommend them for any taxation matters.
Reid
Excellent outcome
We are most appreciative of all your counsel and hard work on this matter.
It has been delightful working with you, and congratulations to you and your team for securing this excellent outcome for us.
Compassion & understanding
Tania, again I want to thank you not just for your outstanding advice but also your compassion and understanding towards the whole situation. What you do is change people's lives for the better in many ways.
Thanks soooo very much again.
Some sanity returns to my life
For many years I have lived overseas and paid tax in my country of family residence and employment. You can imagine my surprise when I received a letter from ATO suggesting I might owe a return for the past 2 years including a list of overseas income. Alarm bells rang as I did indeed owe some returns, but fixing the issue opened a whole Pandora's Box of issues that I knew could only be solved by a professional expert in Taxation Law.
I trolled the Internet for hours looking for a Tax Lawyer in my home city, most of whom were from very big firms. When I came upon Waterhouse Lawyers I immediately felt that I had found the right people even though we were miles apart. I engaged Tania and her team without a moment's hesitation and was on board as a client minutes after discussion with one of her team.
Tania and her team have exceeded my expectations in all respects. At last I can sleep at night and find speaking to them a bright spot in my day. They quickly put me at ease by breaking down my issues into separate parts and providing solutions for each. Their honesty and really profession approach to client interactions is enhanced with their ability to make you feel that they are part of your family and really do care about outcomes that are in your best interest rather than feeding the corporate revenue stream.
I unreservedly commend Tania and her team to anyone with a Tax related issue.
Forever Grateful
Tania, I just wanted to say a huge THANK YOU for all you have done.
An ATO audit that was turning very ugly, thanks to an extremely uncooperative accountant, has now had an excellent result! I knew I needed professional help and finding you through an internet search was a godsend. You were able to turn this horrible situation around and knowing I had you in my corner, helped put my mind at ease.
Now today you've told me it's all over, the review is complete and we've had a great success – what a relief. I can now breathe and refocus on my business.
Thank you Tania – you're a star and I wouldn't hesitate recommending you and your firm.
So very Grateful.  Five Star Service in tax matter
After 13 years of not being aware of it, the ATO advised me of an issue… a financially crippling, life changing kind of issue.  Their timing was exceptional, with massive cutbacks at work, my employment future was uncertain, and a wife currently going through IVF the additional stress was almost unbearable.
I spent almost 6 months attempting to obtain the information I needed from the ATO with very little success.
In desperation I contacted Tania, and within a day of engaging her services she had cut to the core of the problem, obtained the information I had not been able to and explained clearly to me what the situation was.  Within a week she had investigated the options available to me, identified a recommended course of action and put me contact with the relevant people to assist.
Tania was extremely professional and empathetic, kept me updated constantly on her progress and achieved a favourable outcome.  My wife and I are so very grateful and it is an enormous relief to be able to put this behind us.
I would highly recommend Tania to anyone having tax issues of any kind.
Arran
Mission Impossible Achieved
Tania, You were referred to me after a relentless three year audit of my taxation affairs by the ATO. As well as threatening my  means of livelihood, the audit caused enormous personal stress. But you achieved the impossible and liaised with the ATO to obtain an unbelievable result. I am so grateful to you.
As a result of your fantastic efforts I am now free to get on with my life. Thank you so much.
Mark
Very fortunate to find her
Tania, thank you sincerely for the result you have achieved with the ATO who carried out an audit on my 2002 return (in 2014!). This was an incredibly stressful time with no records, living in another country and an accountant who was very unhelpful.
You have achieved an amazing result, one which I could not have achieved without your professional help. My final ATO account was a mere 1.3% of the original ATO invoice. Now I can resume a normal life.
Sincerely,
Jasmine
What a relief
Tania, I am so very grateful for all your help over the past few months. Things turned out as I had hoped, but much better than expected. My sister will also be happy because she was concerned for me.
Thank you, thank you and thanks again. I just let out a huge exhale for I was almost holding my breath.
Of course I will be pleased to recommend you to others.
In disbelief at the positive ATO experience
I slept well last night for the first time in a long time, after which this morning, feeling rested was almost like a strange experience!
Many many thanks for co-ordinating such a positive and eventful meeting with the ATO. I was still in disbelief after we left, not only at the extraordinariness of the synchronicities that became apparent, but also at how everybody worked collaboratively towards a favourable resolution.
You were right in advising me the way you did beforehand, and I am tremendously grateful for that.
I'm looking forward to resolving all this soon and getting back on track with timely lodgement of my returns as and when they are due from now on.
Thank you again Tania, for your continued good work.
Michael K
Integrity shines
I would like to thank you once again for being so honest and fair with me and I very much appreciate your gesture to reduce your fees.
I would certainly recommend you to anyone looking for a good lawyer and one with integrity.
John
Wish we had found you earlier
Thank you so much for your help. I just wish we had found you two years ago when we first starting having problems with the Tax Office.
A million thanks for a great result
Well thank you God & thank you Tania! I'm so grateful to you for your advice and for the time and care taken in the delivery so I could trust you and follow that advice. A very happy Christmas to you and many blessings as you have given me the best gift I could hope for.Lauren
Fantastic help
OMG – it's the truth – you told the truth – that's a strategy?! I LOVE it – I'm so happy – however the [government agency] responds will be OK by me. It's perfect, you have made sense of a time in my life and behaviour and responses I didn't understand.
The reasoning and explanation in your letter is more valuable to me personally than the [agency's] outcome. A win would be great, but no matter what happens, I can definitely take heed of this, develop better insight, work on improving my response to confronting and conflicting events and have a happier life, which is and must be the ultimate goal.
Seriously grateful and overwhelmingly impressed by your ability to nail the issues in such a way that I will have peace of mind no matter what the outcome.
Rosemary
Exceptional Service and Tax Knowledge
I am delighted with the results Tania has achieved in dealing with the Australian Taxation Office. My matter was complex.However, Tania was quick to understand the issues and able to prepare a strategy for my approval. Once I approved the strategy Tania immediately went to work and achieved a result my previous lawyers had not thought possible.
I believe Tania is a very intelligent and honest person. She has a great sense of intuition and a very commercial approach.  She also has a sense of urgency and diplomacy found only in a rare few.
Tania takes a pragmatic approach to solutions.  She has a very approachable manner and does not become intimidated by aggressive and complex situations.
I have no hesitation in recommending Tania to anyone needing assistance with their taxation matters.
Graeme