Videos
How we can help
Our range of videos demonstrate how we can help you with your tax affairs
Introduction
Waterhouse Lawyers are expert tax lawyers.
Tania Waterhouse, the firm's principal, is a former ATO director, with specialist knowledge of all tax matters.
The Waterhouse team are all passionate about tax law and wanting to help their clients.
Our range of videos show how we can help you with your tax affairs.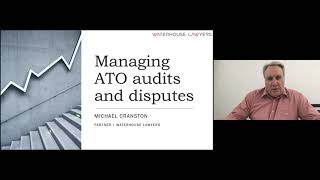 Managing ATO audits and disputes
What do you do when the ATO comes knocking on your client's door? High wealth individuals and SMEs – often your best clients – are the most likely targets. Learn the best way to handle an audit based on the inside knowledge of a 40-year ATO veteran and former Deputy Commissioner.
Find out how to ensure your clients receive a fair go during an audit
Understand the mindset of ATO officials and what they are looking for
Discover how to present the best possible face to increase the chance of a successful, quick outcome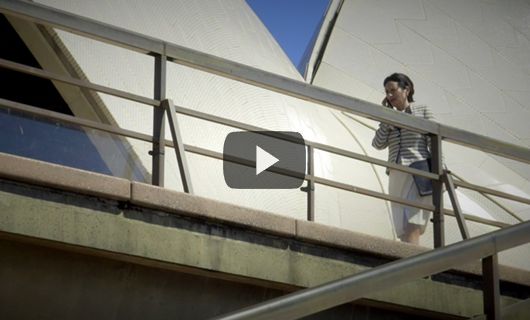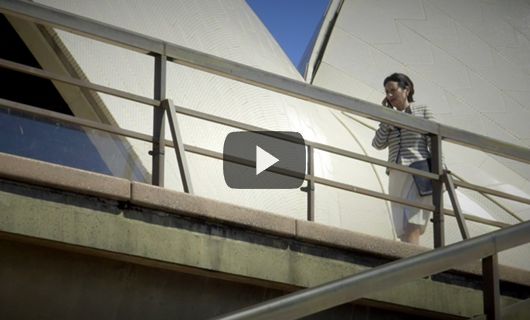 Taxation Debt
Being served with a ATO notice is worrying at the best of times – even more so if you have a tax debt and you cannot pay immediately.
We understand the trauma of receiving a debt notice from the ATO. We can help you to enter into a payment plan, or seek a remission of interest. We can also help explore alternative options.
All of our clients appreciate our sensitive and caring approach to their tax crisis. They have all stated how relieved they are to have sought our assistance.
This video shows you how we can help in this situation.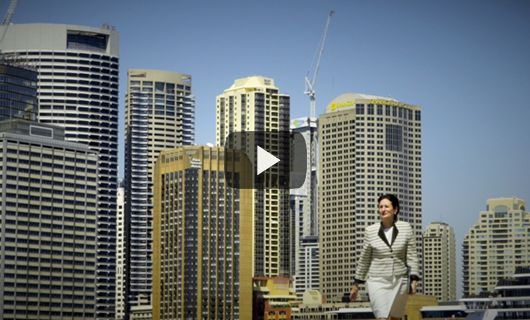 Residency
Australians working overseas need to know whether they are a resident or non-resident of Australia. This will determine their tax liability in Australia.
Just because you are working living and working full time doesn't mean you are automatically a non-resident. There are a number of factors that need to be taken into account.
We have particular expertise with crew on superyachts, pilots, IT workers and can help determine your tax residency status.
See our video for more information.
High Wealth Individuals
High Wealth Individuals in Australia need to structure their affairs in the most tax advantageous manner.
Likewise an offshore investor in Australia needs to understand their taxation obligations if they invest in Australia.
Here we discuss how we can help your entity to structure your taxation affairs or give advice on investing in Australia.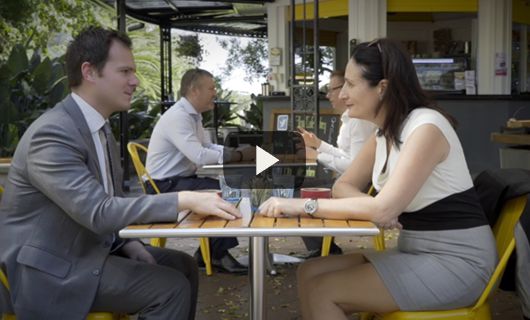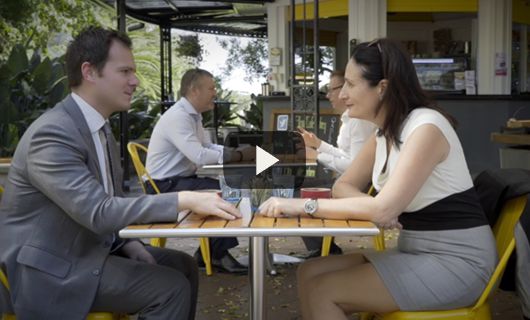 Audit/Objection
If you disagree with a tax assessment you are entitled to make an objection to that decision. We can prepare an objection which puts your case in the most favourable light possible. We have a very high success rate in the outcome of objection decisions.
Being audited is a particularly stressful experience. Taxpayers unintentionally give the wrong message because, for instance, they may not understand the auditor's queries, perhaps due to language difficulties. We can help reduce that stress by liaising directly with the ATO and ensuring that the taxpayer's affairs are being accurately represented to the ATO.
To learn more, see our video.
Need tax advice?
How we can help
We can liaise with the ATO if you are being audited; obtain a payment plan for a tax debt; and represent you in a tax court case.
Testimonials
SATISFIED CLIENTS
Professional and honest support in stressful time
Hi Tania,
You and your team worked tirelessly and we couldn't have been more impressed or supported by you.  Your team's professionalism, communication and honest support gave us reassurance during a very stressful time.
We received the best result which was only achieved by their you and your team's commitment and hard work.
In disbelief at the positive ATO experience
I slept well last night for the first time in a long time, after which this morning, feeling rested was almost like a strange experience!
Many many thanks for co-ordinating such a positive and eventful meeting with the ATO. I was still in disbelief after we left, not only at the extraordinariness of the synchronicities that became apparent, but also at how everybody worked collaboratively towards a favourable resolution.
You were right in advising me the way you did beforehand, and I am tremendously grateful for that.
I'm looking forward to resolving all this soon and getting back on track with timely lodgement of my returns as and when they are due from now on.
Thank you again Tania, for your continued good work.
Michael K
Never thought I could find help like that
Hi Tania,
I appreciate tremendously the advice and reassurance you gave me when I saw you . I never thought I could find help like that from anyone.
It was a pleasure meeting you and your staff.
Gobsmacked – unbelievable client service from tax lawyer
Can I please just say how gobsmacked I was that you would make yourself available for a  client, let alone a new client on a Sunday. Unbelievable client service.!!!! .That is above and beyond service. You certainly are what your website promotes. Thank you.
Grateful for tax advice
I am grateful to Tania who has offered her assistance.
Tanis's free of cost consultation has proved that 'yes 'there are human beings who helped others in this materialistic world.
No wonder Tania you are highly professional and very kind hearted individual. My entire family is grateful to you. My words are not scripted it's a real time experience of ordinary individual who is not representing any corporation or business enterprise.
Articles
Featured Article
If your tax debt includes a tax penalty and/or general interest charge (GIC) you can apply for a reduction or elimination of the tax penalty and/or […][…]
Latest Articles
In order to be treated as a non-resident of Australia and thus not taxed as an Australian resident you must satisfy a number of tax residency […][…]
In Australia, we don't have death duties or inheritance taxes, so when assets pass to beneficiaries through a person's estate, capital gains are generally disregarded. However, […][…]