Videos
How we can help
Our range of videos demonstrate how we can help you with your tax affairs
Introduction
Waterhouse Lawyers are expert tax lawyers.
Tania Waterhouse, the firm's principal, is a former ATO director, with specialist knowledge of all tax matters.
The Waterhouse team are all passionate about tax law and wanting to help their clients.
Our range of videos show how we can help you with your tax affairs.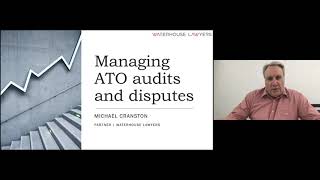 Managing ATO audits and disputes
What do you do when the ATO comes knocking on your client's door? High wealth individuals and SMEs – often your best clients – are the most likely targets. Learn the best way to handle an audit based on the inside knowledge of a 40-year ATO veteran and former Deputy Commissioner.
Find out how to ensure your clients receive a fair go during an audit
Understand the mindset of ATO officials and what they are looking for
Discover how to present the best possible face to increase the chance of a successful, quick outcome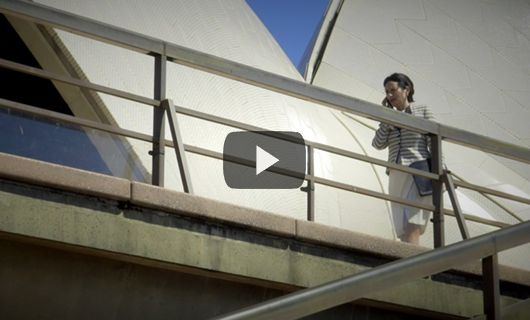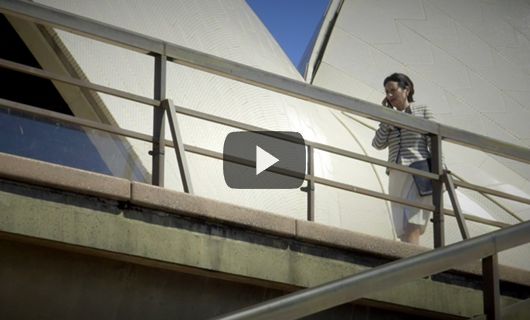 Taxation Debt
Being served with a ATO notice is worrying at the best of times – even more so if you have a tax debt and you cannot pay immediately.
We understand the trauma of receiving a debt notice from the ATO. We can help you to enter into a payment plan, or seek a remission of interest. We can also help explore alternative options.
All of our clients appreciate our sensitive and caring approach to their tax crisis. They have all stated how relieved they are to have sought our assistance.
This video shows you how we can help in this situation.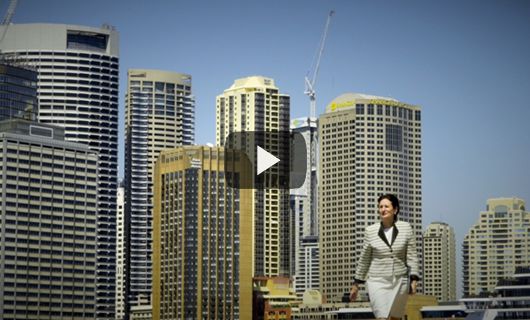 Residency
Australians working overseas need to know whether they are a resident or non-resident of Australia. This will determine their tax liability in Australia.
Just because you are working living and working full time doesn't mean you are automatically a non-resident. There are a number of factors that need to be taken into account.
We have particular expertise with crew on superyachts, pilots, IT workers and can help determine your tax residency status.
See our video for more information.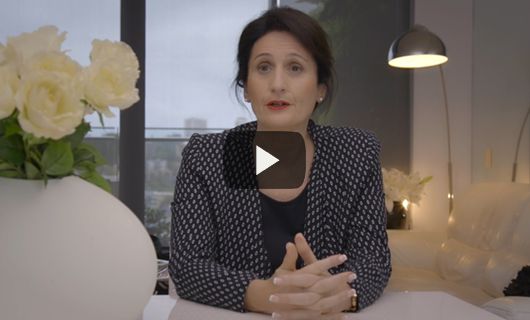 High Wealth Individuals
High Wealth Individuals in Australia need to structure their affairs in the most tax advantageous manner.
Likewise an offshore investor in Australia needs to understand their taxation obligations if they invest in Australia.
Here we discuss how we can help your entity to structure your taxation affairs or give advice on investing in Australia.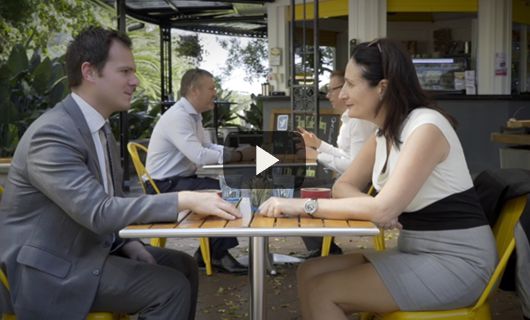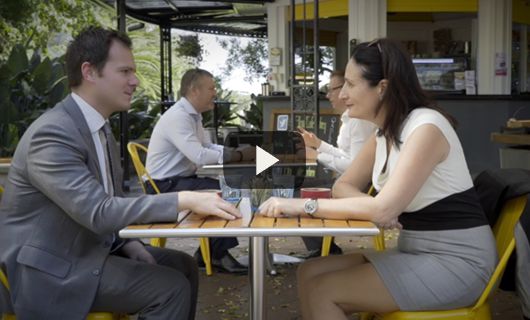 Audit/Objection
If you disagree with a tax assessment you are entitled to make an objection to that decision. We can prepare an objection which puts your case in the most favourable light possible. We have a very high success rate in the outcome of objection decisions.
Being audited is a particularly stressful experience. Taxpayers unintentionally give the wrong message because, for instance, they may not understand the auditor's queries, perhaps due to language difficulties. We can help reduce that stress by liaising directly with the ATO and ensuring that the taxpayer's affairs are being accurately represented to the ATO.
To learn more, see our video.
Need tax advice?
How we can help
We can liaise with the ATO if you are being audited; obtain a payment plan for a tax debt; and represent you in a tax court case.
Testimonials
SATISFIED CLIENTS
GIC remission relief
That is such wonderful news about the remission of my GIC.
My tax predicament and trying to sort it all out has been rather worrying. I had managed to get myself in quite a state over it all.
But now light at the end of the tunnel.
I can't thank you, Tania and your office enough for calmly and reassuringly guiding me through the process.
Thank you for taking on my case and thank you for the result – the sun is shining again.
Excellent outcome
We are most appreciative of all your counsel and hard work on this matter.
It has been delightful working with you, and congratulations to you and your team for securing this excellent outcome for us.
Thank you for ATO tax help
We would like to thank Tania and her team for helping us through a very difficult challenge that we had with the ATO.   Through her knowledge and patience we had a successful outcome and are able to continue with our business.
We have learnt a very valuable lesson: don't mess with the ATO and if you need help don't put it off ,get in touch with Tania and she will do her utmost to help sort it out
Very kind regards
D&M
Speedy, Efficient, Friendly
My experience with Tania has been nothing short of awesome. Her expertise, her experience, her speedy work, and her cheery and pragmatic approach has been instrumental in giving us the direction we needed with our case. Tania is a superstar and we love working with her.
Integrity shines
I would like to thank you once again for being so honest and fair with me and I very much appreciate your gesture to reduce your fees.
I would certainly recommend you to anyone looking for a good lawyer and one with integrity.
John
Articles
Featured Article
When is tax planning aggressive? Australian tax laws are complex and can be hard to navigate. Without specialist assistance, you risk getting things wrong. Effective tax […][…]
Latest Articles
The Tax Practitioners Board (TPB) has dramatically increased its investigation of tax agents who are not complying with their tax agent obligations. This is the result […][…]
In the growing unrest in Hong Kong, you may be considering moving to Australia – you should be aware of the following tax issues: When moving […][…]